Shelter Cymru is Wales' people and homes charity.
We work for people in housing need by providing free, independent, expert housing advice and we campaign to overcome the barriers which stand in the way of people in Wales having a decent, secure home.
Our housing advice has been keeping people in their homes since 1981.
Shelter Cymru have created a new Coronavirus advice page for young people: https://sheltercymru.org.uk/get-advice/coronavirus-advice-for-young-people/
Shelter Cymru has launched a new online training store! Shelter Cymru's training courses and resources are accessible online at any time, from anywhere. So if your organisation has people working from home or in settings where social distancing is necessary, this could be an opportunity to invest in their skills and knowledge.
Link to training store: https://training.sheltercymru.org.uk/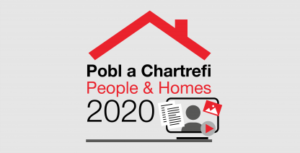 People and Homes 2020 – FREE Online session
Making sure that everyone in Wales has a good home has become more important than ever, so this year People and Homes 2020 is digital, completely free and available to complete at your leisure. Here you will find emerging research, ground-breaking speakers and good practice examples in the fight against bad housing and homelessness.
We have:
Julie James MS, Minister for Housing and Local Government with a special message
Bob Colenutt, author of the Property Lobby: The Hidden Reality behind the Housing Crisis in conversation with our Director John Puzey
The launch of our new research into the allocation of social housing in Swansea
The story of one of our volunteers and Take Notice project members, Karryann
We hope you enjoy People and Homes 2020, we hope to see you in person next year.
Price: FREE
Link: https://training.sheltercymru.org.uk/product/people-and-homes-2020/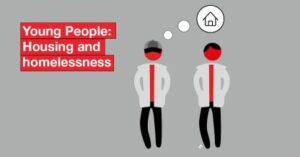 Young people: Housing and homelessness
Order multiple licenses for your organisation.
It is fair to say that the housing options of young people in Wales are limited. Young people are generally disadvantaged over other groups due to the financial/poverty gap set by legislation and that, as a group, they include a significant amount of single households.
This training course will look at the causes and consequences of homelessness for this group and their housing options from accessing emergency accommodation to securing a tenancy.
Course includes:
Relevant homelessness legislation, statutory duties, and the Code of Guidance and the duties owed towards young people
Problem solving with landlords and tenancies
Benefit entitlement and restrictions
Case studies based on our experience of working with young people across Wales
Suitable for:
This course is suitable for anyone who works with or advises young people and needs a clear understanding of young people's housing rights and options.
Price: £120.00 per person
order 3 or more at £90 per person for your organisation
Link: https://training.sheltercymru.org.uk/product/young-people-housing-and-homelessness/
Events
Preventing Homelessness V: a seminar of best practice supported by the Oak Foundation
17/03/2020 - 9:30 am
£76.05
Glamorgan County Cricket Club Sophia Gardens Cardiff CF11 9XR
Ending homelessness is no pipe dream. But getting there is going to take commitment, and a willingness to change entrenched working practices. This year's Preventing Homelessness Seminar, sponsored by the…
The Letting Fees ban – It's here
27/10/2019 - 10:00 am
£60
Cardiff – 27th September 2019, 10am-12pm Conwy – 11th October 2019, 2pm-4pm Swansea – 18th October 2019, 10am-12pm
There is no doubt that getting set up in a private tenancy can be eye-wateringly expensive. New tenants need to find thousands of pounds upfront for tenancy deposits and rent…