Taith Pathway 2 opening in the Autumn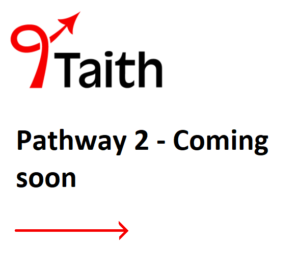 News from the Taith team announced this week; Taith Pathway 2 opening in the Autumn Partnership and Strategic collaboration
Taith is pleased to announce that in Autumn 2022 we will be opening our Pathway 2: Partnership and Strategic collaboration funding call, open to the further education, vocational education and training, adult education, schools and youth sectors in Wales.
To participate in Pathway 2, organisations in Wales must partner with an international organisation.
We will fund projects between eligible organisations in Wales and their international partners who wish to work together and share their expertise and best practice on a strategic goal. At the end of the project, the partnership will have produced a resource, tool or other practical output that addresses an issue or drives forward good practice in the Welsh education, training and youth sectors.
How to get involved?
It's important to begin identifying potential partners and considering the area or topic you wish to collaborate on. Pathway 2 will be launching in October, and events will be held over this period providing more information and support to applicants.
Why get involved?
Through Pathway 2, we will connect Welsh organisations with international partners, using mobility and collaboration to facilitate partnerships that will benefit the Welsh education, training and youth sector at large, including:
Innovating Welsh education, training and youth, ensuring Wales is a leader in these fields.
Raising the profile of Welsh organisations in education, training and youth.
Addressing key issues in Welsh educational sectors and broader society.
Facilitating Welsh access to international organisations and harnessing these networks and partners' knowledge and expertise.
Creating long-lasting partnerships improving the capacity of Welsh organisations to collaborate with international partners through further exchange.
Addressing the barriers to participation in Taith's Pathway 1 and increasing participation opportunities.
Further information
Visit the Taith.wales website or contact the Taith team on enquiries@taith.wales for more information.
CWVYS in partnership with Boys and Girls Clubs of Wales and WCIA are the Sector Organising Body for the Youth Sector in Wales, to find out more about the support offered, visit our resources page here; https://www.cwvys.org.uk/resources/ or email Helen Jones, CWVYS Communications Officer via Helen@cwvys.org.uk