NORTH WALES YOUTH COMMISSION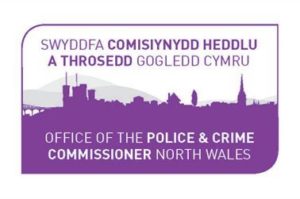 A search has been launched to find young people to take part in a ground-breaking initiative to help draw up a new plan for policing North Wales.
North Wales Police and Crime Commissioner Arfon Jones is looking for a team of 30 aged between 14 and 25 to become members of Wales' first Youth Commission which will be overseen by his deputy, Ann Griffith.
The Youth Commission will be consulted over the policing priorities for North Wales, particularly as they affect young people.
The members will be trained by Leaders Unlocked, a specialist social enterprise organisation that works with young people across the UK and which has been running eight similar schemes across England since 2013.
Recruitment is open now with information and application forms in English and Welsh available and the intention is to appoint the Youth Commissioners from across North Wales by the end of July to begin their training in August.
For more information visit *North Wales Youth Commission*
The deadline for applications is July 29th and the successful applicants will be drawn from all sectors of society, including young people who have had brushes with the law, and with a representative Welsh language presence.