MIND OVER MATTER REPORT UPDATE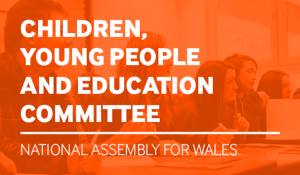 We wanted to update you on progress with the Mind Over Matter report.
This week the Welsh Government has announced the establishment of a Ministerial Task and Finish Group chaired jointly by the Cabinet Secretary for Education and Cabinet Secretary for Health and Social Services. The Chair of the Assembly's CYPE Committee, Lynne Neagle AM, has issued the following response, and a formal media release will follow on Monday:
"I welcome the establishment of this Group as a direct response to the very significant concerns outlined by the Children, Young People and Education Committee in our recent report on the emotional and mental health of children in Wales. The Committee looks forward to working with the Welsh Government to ensure that the necessary action is taken to deliver, as a matter of urgency, the step change needed to support our children and young people's emotional well-being. Cross-sector and cross-professional cooperation is key to this, and as an independent participant in the Group's work, I will do all I can to ensure that a 'whole-system' approach to emotional and mental health is delivered for Wales's children and young people."
The establishment of the Group follows the publication of the CYPE Committee's Mind Over Matter report in April 2018. The report called on the Welsh Government to deliver a step change in the emotional and mental health support provided to children and young people in Wales, stating that the urgent challenge lies in prevention and early intervention services. The Committee concluded that the costs of emotional and mental ill health – both personally to the individuals and families involved, and to the public purse – are too high for the flow not to be stemmed earlier.
In July 2018, the Committee rejected the Welsh Government's written response to its report. Cross-party disappointment was expressed on the floor of the Senedd Chamber, and calls made by the Committee for the Cabinet Secretaries to revisit their response. Following the announcement of the Ministerial Task and Finish Group, the Committee has called for a revised written response by March 2019, to reflect the work of the Task and Finish Group and the ongoing work of the Together for Children and Young People Programme.