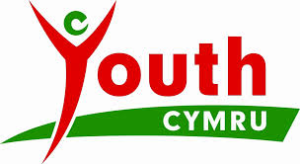 Youth Cymru is a national youth work charity with over 80 years' experience of supporting young people and youth workers in Wales.
We work collaboratively with our members and other youth facing organisations to provide unique, innovative and life-changing opportunities, projects and programmes, bettering the lives of young people in Wales.
We work through a network of local and regional organisations that support young people throughout Wales. These are primarily statutory and voluntary youth work organisations, but include other organisations supporting young people, such as training providers, youth offending services and alternative curriculum provisions. Youth Cymru members work in every local authority area in Wales. Membership of Youth Cymru is free.
Youth Cymru provides a range of projects, events and opportunities to young people and practitioners. We provide training and accreditation opportunities for young people and practitioners; we are an Agored Cymru centre and manage the Youth Achievement Awards in Wales. Youth Cymru's work is supported and informed by Llais Ifanc, our Young Leadership panel.
We work through the British– Irish Strategic Youth Partnership with our partners Youth Scotland, Youth Work Ireland, Youth Action Northern Ireland and UK Youth to improve the lives of young people across Britain and Ireland, and learn from youth work experiences across Europe through our membership of the European Confederation of Youth Clubs. Our work is shaped by what young people tell us about what they want and need.
Events
A National Celebration of Youth Work Ddathliad Cenedlaethol o Waith Ieuenctid
25/06/2019 - 11:00 am
FREE
The Senedd Pierhead St, Cardiff CF99 1NA
As part of Youth Work Week 2019, a National Celebration of Youth Work will take place on Tuesday 25th June, 11am-1:30pm at the National Assembly for Wales – Senedd (Oriel/Neuadd)…