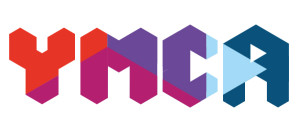 Vision and Mission Statement
All children and young people achieve a brighter future.
Bridgend YMCA will enable and empower children and young people to maximise their potential through social, physical, cultural, and emotional activities.
Charity Objects
To provide and assist in the provision of facilities and services for education, play, recreation and other leisure time activities for the benefit of the children, young people and their families of Bridgend. These being facilities and services of which people have need by reason of their youth, poverty, social and economic circumstances and which will improve the conditions of life for these people by promoting their social, physical, intellectual, cultural, and emotional wellbeing.
What
• Education/Training
• Outdoor pursuits / sport
• Arts/Culture/Heritage/Science
• Economic/Community development/Employment
How
• Provide human resources
• Provide buildings/facilities/open space
• Provide services
• Provide advocacy/advice/information
To achieve these, Bridgend YMCA delivers activities in four main areas;
• Enabling children and young people to raise their hopes and aspirations, through a range of projects including open access provisions and targeted programmes
• Supporting children and young people to improve their physical and emotional wellbeing through a range of sport, outdoor pursuit and Forest School activities
• Encouraging and allowing children and young people to explore the great outdoors through a range of recreational and leisure time activities that inspire them to achieve.
• Empower children and young people to have their voice heard.
We currently deliver;
• Inclusive Youth Club for young people with additional learning needs and or disabilities
• Youth Club for young people aged 8 – 12 who are ASD
• Volunteering for young people aged 16 – 25
• Duke of Edinburgh Award
• Emotional Health and Wellbeing Project
• Summer Play Project
• Summer Outdoor Pursuit Project
All our projects are delivered due to requests from children, young people, parents and professionals. Young people are at the core of what we do.
Any facilities you have to offer: Hall Space and Classroom Space available to hire for conferences, meetings, training courses and birthday parties!