THE DUKE OF EDINBURGH'S AWARD WALES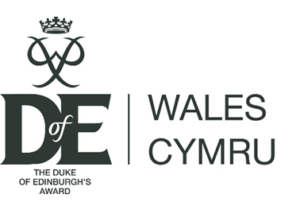 The Duke of Edinburgh's Award (DofE) is a youth charity, established in 1956. Annually, in Wales it supports over 11,000 new participants aged 14-25. The charity's mission is to inspire, guide and support young people in their self-development and recognise their achievements.
The charity works hard to enable every young person, irrespective of background or circumstances to take part and succeed, helping them surmount the barriers that they many face. The DofE has a remarkable impact on young people, especially those who face the biggest difficulties. Through their participation, they gain confidence, team working skills and an enhanced sense of self-worth. For many, the DofE is a life-changing experience.