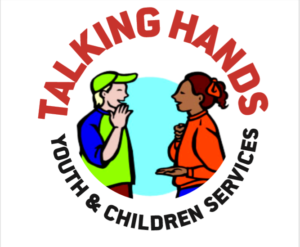 Talking Hands is a youth club based in Swansea open to children and young people who are Deaf or hard of hearing throughout Wales, through the use of British Sign Language (BSL) and an awareness of deaf issues the youth club offers support and delivers a programme of activities and experiences which encourage members to learn, develop new skills, have fun and enjoy themselves.
Within the club there are two groups, one for 10 – 17 year olds who meet every Friday evening from 6.30pm – 9pm at Swansea Deaf Centre; and a group for 18 – 30 year olds who arrange regular meetings and social events.
There is also a parent and toddler group for parents of deaf children between 0-6 years, or deaf parents of hearing children, every Wednesday evening from 4pm – 6pm.