CENTRE FOR AFRICAN ENTREPRENEURSHIP (CAE)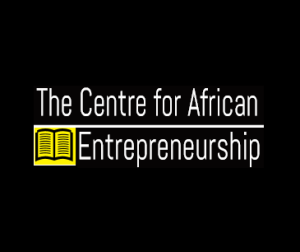 The Centre for African Entrepreneurship (CAE) is a South-Wales based organisation that aims to inspire, support and promote BAME entrepreneurship and is the only Centre of its kind in the UK that has developed solutions to help and support BAME entrepreneurs wishing to set up and grow their businesses.
The Centre believes that Entrepreneurship offers a long- term route out of poverty; especially to those who have experienced barriers to many types of employment. By becoming self-employed or establishing their own businesses the BAME community in the UK can explore new opportunities and open doors that had previously been closed to them.
By instilling entrepreneurial skills, ambition and experience in those that have more to offer than current opportunities allow, they can build stronger futures for themselves and thus contributing to building stronger local opportunities. Through growing individual skills and establishing businesses routed in local communities, there is an opportunity for the individual, their family, employees and the community at large, to benefit economically as well as socially, environmentally and culturally. Building true sustainable, local economies.
The Swansea Youth Entrepreneurs Network
Youth Entrepreneurship Network is about building an inclusive platform for young disadvantaged aspiring entrepreneurs aged 18 to 30 living in Swansea and Wales to connect and support each other. It is about creating a central meeting place for these events and mentors.
We run activities that enable young aspiring entrepreneurs to plug into local and national startup ecosystems at any phase of their startup journey, and will support small businesses and connect generation of Wales-based entrepreneurs into dynamic, national network to accelerate their growth.
Workshops are around aspects like – business planning, use of social media, marketing.
Others are with our partner organisations, aimed at exploring different career options available for our beneficiaries and how they can be accessed.
Facilities on offer:
Working space
Printing facilities
Access to computers and internet service- Wifi
Find out more here: https://www.yenwales.org/