ABERGELE COMMUNITY ACTION LTD (ABERGELE YOUTH SHED)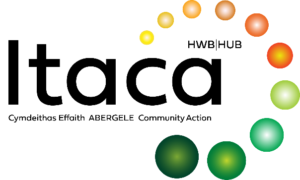 Abergele Community Action is a registered charity and community led organisation that seeks to meet the needs of people in the community that are, or at risk of becoming, excluded from educational, social, economic and digital opportunities.
First established in 2001 to meet the needs of young people we have now extended our objects to meet the needs of people of all ages. Known as Itaca… we operate out of an Internet Café and IT resource on the ground floor of Hesketh House in the town centre of Abergele.Itaca… is an example of a successful community enterprise which uses the income generated from the commercial use of the building to provide a superb ground floor facility to the public.
Abergele Community Action aims to extend activities and opportunities for local people through a range of activities including operating a Foodbank and a Money Advice service providing opportunities for education and training as well as work experience and volunteering.
Youth Inclusion – is just one of the many projects that we deliver providing community-based intervention aimed at young people aged between 10 and 25, based in our Youth Café in Hesketh House that is a regular meeting place for young people where they can enjoy constructive and creative activities in a safe environment.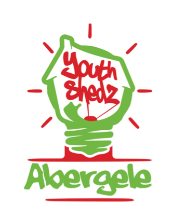 We have recently established Abergele Youth Shed in affiliation with Youth Shedz Cymru. Thanks to recent successful funding applications to BBC Children in Need and The National Lottery Community Fund, we now employ three youth workers who deliver the project.
We have a Lease of a former school building adjacent to the Family Centre and have refurbished it to provide one room equipped with two kitchen work stations where young people can gather to cook and enjoy a meal together seated around a table. There will be opportunities for informal teaching, discussion and activities around the table.
The second room is used as a communal workshop providing opportunities for young people to come together to work on individual or community projects creating their own space and pursuing activities of their design, for example bicycle maintenance, woodwork creations etc.
The young people are involved in every stage of the development of the project including design, refurbishing, decorating, marketing and social media.