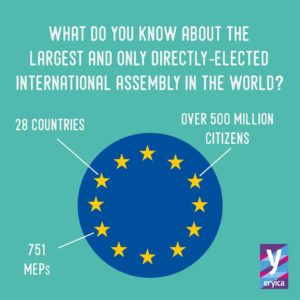 A Social Media Information Campaign for the 2019 European Elections
Our colleagues at the European Youth Information and Counselling Agency (ERYICA), along with members in Belgium have put together a guide and accompanying social media campaign for the upcoming European Elections, complete with Social Media Campaign Instructions and Social Media Campaign Timeline for ease of scheduling and composing posts.
There is also a link to an accessible dropbox so that you can download the image cards to share when you're posting online.
Some of the images are quite informative but simple and easy to take in;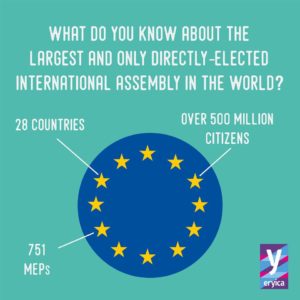 For those of you interested in representative democracy, participation and engagement, why not link in with the Welsh Youth Parliament?
The theme for this year's European Youth Week is Democracy so you can always link your related interests, activities and events to that, with the hashtag #YouthWeek, tagging ourselves and EurodeskUK if you can, too!
It's also worth following ERYICA on Facebook and Twitter, where you can always just share or re-tweet their posts at will.