EU YOUTH INDICATORS SURVEY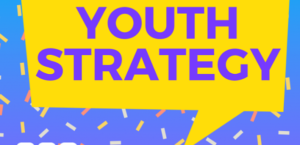 The EU Youth Strategy (2019-2027) encourages evidence-based youth policies both at national and European level.
To this end, the European Commission has put in place an expert group on youth indicators with two main objectives:

propose a dashboard of indicators in the areas of education, employment, social inclusion and health,
provide an overview of possible new indicators in "core" youth policy areas where they do not exist yet.

In order to revise the indicators, the group is launching a consultation on the current and potential new indicators.

Established in 2011, the current Dashboard of EU Youth indicators includes data from several sources and covers the following topics:

Education and training
Employment and entrepreneurship
Health and well-being
Social inclusion
Culture and creativity
Youth participation
Volunteering
Youth and the world
Indicators related to "participation" are about the use of the Internet for interaction with public authorities; there is no specific indicator on "youth information". A number of possible indicators such as the number of young people involved in participatory processes at different levels and the number of users of the European Youth Portal are on the table.

The Council of Europe has been working on the development of such indicators with a similar expert group (check the final report). Could we measure young people's access to media literacy education? The number of young people using youth information services/information points/information portals? Young people's capacity to retrieve relevant information? Some of these key issues could be reflected in the future Dashboard.

If you think this should be covered in the dashboard, if you have ideas for the other areas covered by the dashboard, please share your views in the framework of this survey.

*Survey link*

 Deadline: 7 November 
Thank you to our European friends at Eurodesk and ERYICA for sharing this with us.