CWVYS 'STORIES FROM YOUTH WORK IN WALES' GOES TO WESTMINSTER!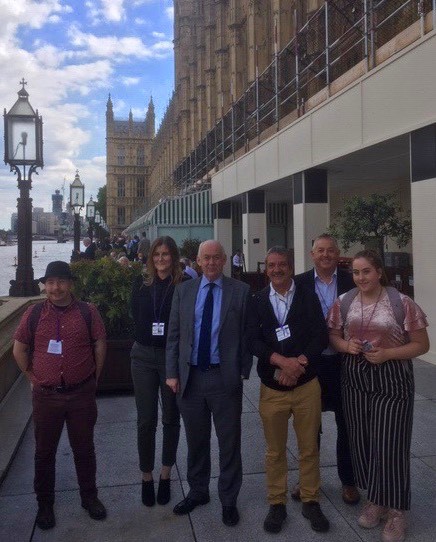 It was a thrill to visit the House of Commons yesterday (2nd July) in order to attend a reception event for the CWVYS 'Stories from Youth Work in Wales' report.
The reception was kindly hosted by Wayne David MP, who, as our President, continues to be wonderfully supportive of all things CWVYS. Thank you, Wayne!
Kath Allen and Paul Glaze were ably joined by fellow intrepid travellers Mike Cook (Youth Worker), Morgana and Gethin (Young People) from Senghenydd Youth Drop-in Centre (SYDIC) plus Andy Borsden and Keith Towler.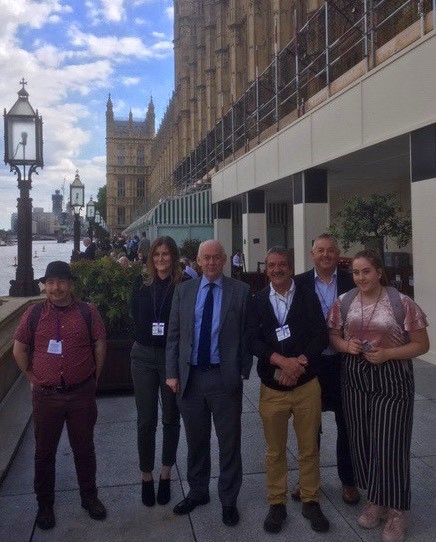 It was a fantastic opportunity to share the 'Stories' report and films with the 10 MPs who attended the event but also to discuss the benefits of youth work in Wales, how the voluntary sector operates and the current context and issues (including the new Youth Work Strategy).
We were struck by not only the willingness of MPs to engage in those discussions but also to relate to their own experiences, including how youth work had played a fundamental and hugely positive role in their respective lives whilst growing up in Wales.
Oh, and Wayne also took us on a fascinating tour of the Palace of Westminster; where we marvelled at the surroundings, drank pop and tea, ate chocolate and were told off for taking photos in the wrong places!
You can find the report and the embedded video links *here*