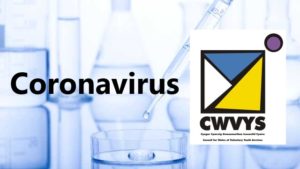 We hope you're all safe and well today!
• Here's a list of handy resources from ProMo Cymru: https://www.notion.so/Digital-Resources-for-the-third-and-youth-sector-in-Wales-Covid-19-bdf7a6dcdb66478a9a3477c4cda7eaf1
• Here you can find resources from the NSPCC about keeping safe online: https://learning.nspcc.org.uk/safeguarding-child-protection/online-safety-for-organisations-and-groups/
• Here is WCVA's latest update on Coronavirus, it's worth bookmarking the page: https://wcva.cymru/coronavirus-statement/
• Further to the letter we sent out to funders last week on this webpage you can find a list of more than 190 funders who have pledged to support charities during this crisis: http://covid19funders.org.uk/
• This is a handy thread of direct responses from funds to their awardees in recent weeks: https://twitter.com/MaxRutherford_/status/1239269259550904320
• Keep an eye out on;
Public Health Wales: https://phw.nhs.wales/topics/latest-information-on-novel-coronavirus-covid-19/
BBC Wales: https://www.bbc.co.uk/news/live/uk-wales-51994269
and the World Health Organisation: https://www.who.int/emergencies/diseases/novel-coronavirus-2019
Please try not to share information that doesn't come from a reputable source.
Stay safe, and if you can, stay home, our thoughts are with you in these difficult times.