COVID-19 AND ROLE OF CWVYS AND THE VOLUNTARY YOUTH WORK SECTOR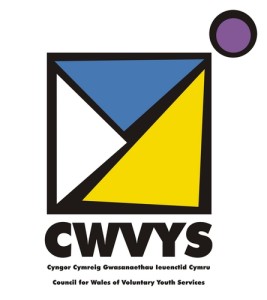 Dear All
Covid-19 and Role of CWVYS and the Voluntary Youth Work sector
The youth work sector has a key role to play in supporting young people, and also as part of the overall response, in Wales to the Covid-19 outbreak.
This statement provides an update on recent CWVYS activity and the steps being taken in support of you, your organisations and young people.
CWVYS met with the Minister for Education on 17 March to discuss the challenges and solutions which have been suggested by our Members in response to the Covid-19 outbreak. Today, we have written separately to the Minister for Education and to the First Minister of Wales in order to re-iterate those messages.
In addition, CWVYS Trustees met yesterday at their Executive Committee meeting. Trustees were keen to indicate their support for current initiatives but highlighted concerns as well as potential opportunities:
The welfare of young people is paramount and that this is uppermost in their collective minds. Many Member organisations work with the most vulnerable young people experiencing mental health and emotional wellbeing issues, amongst many others, and are seriously concerned about service disruption at such a critical time
Potential solutions include the use of digital networks operated by paid and unpaid practitioners and drawing upon the expertise of Members such as ProMo Cymru and Swansea MAD (amongst others); more effective communication of messages plus the publicising of services such as Meic; mobilisation of young people in response to the needs of local communities; access to information in support of those in need of free school meals, food bank facilities; young people who are homeless and detached youth work responses
Other possible areas to consider include: a pooling of resources within the whole sector on a collaborative basis; 'cluster' groups of practitioners to lead/support groups of young people in youth and community centres, church halls etc which remain open and/or schools post 20 March; the waiving of payments for hire of venues; linking older people with young people via landlines and/or mobiles and/or digital means
Funders need to be sympathetic to the needs of organisations, provide as much flexibility as possible to ensure that no voluntary sector youth work organisation is adversely affected by a loss of revenue (without which they would be unable to deliver vital services and will ultimately be forced to permanently shut down) and to release funding much more quickly
CWVYS has sent an open letter to all Funders, requesting an urgent and compassionate response to the needs of voluntary youth work sector organisations
We have also written to WCVA with a similar request regarding funding streams which it operates on behalf of the wider voluntary sector in Wales.
A call for an urgent re-think of the criteria attached to the Youth Support Grant for 2020/21 and a possible new allocation of this resource across the whole sector, as opposed to the current system of funding local authority youth services. This would enable voluntary sector youth work organisations to quickly design, develop and deliver vital services for young people, especially those who are most vulnerable and to meet emergency needs
CWVYS has today written to the Leader of the Welsh Local Government Association, to highlight this issue whilst emphasising our desire, and that of the voluntary youth work sector, to work with the WLGA and local authority youth services in support of young people.
CWVYS and our Member organisations stand ready to work towards providing the necessary solutions in support of the measures required during this time.
A copy of this Statement will be sent to Keith Towler, Chair of the Interim Youth Work Board plus colleagues in the Welsh Government Youth Engagement Team, Principal Youth Officers' Group, Welsh Local Government Association, ETS Cymru and the Education Workforce Council.
Yours sincerely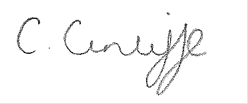 Claire Cunliffe
Chair, CWVYS
e-mail: paul@cwvys.org.uk
CWVYS
Registered Charity Number: 1110702
Company Number: 5444248