CALL TO JOIN THE EURODESK NETWORK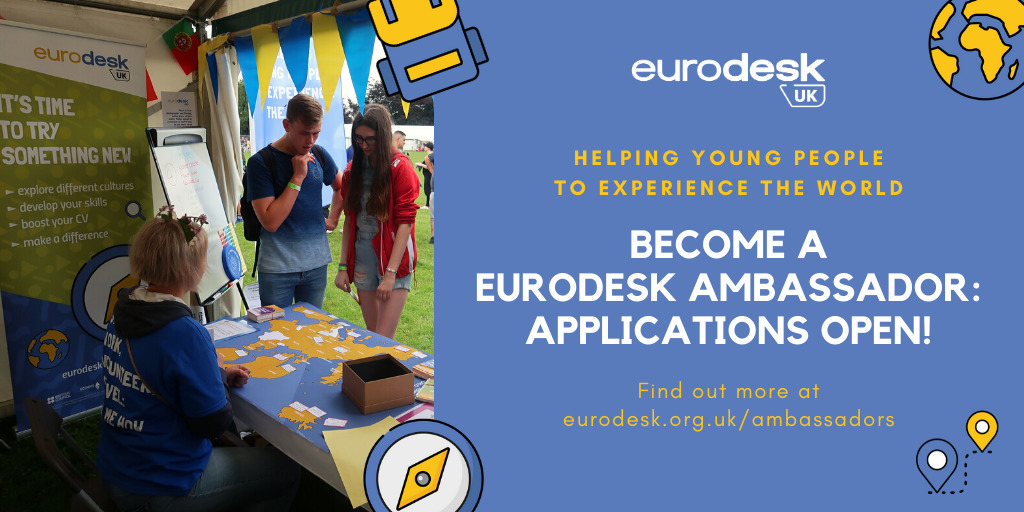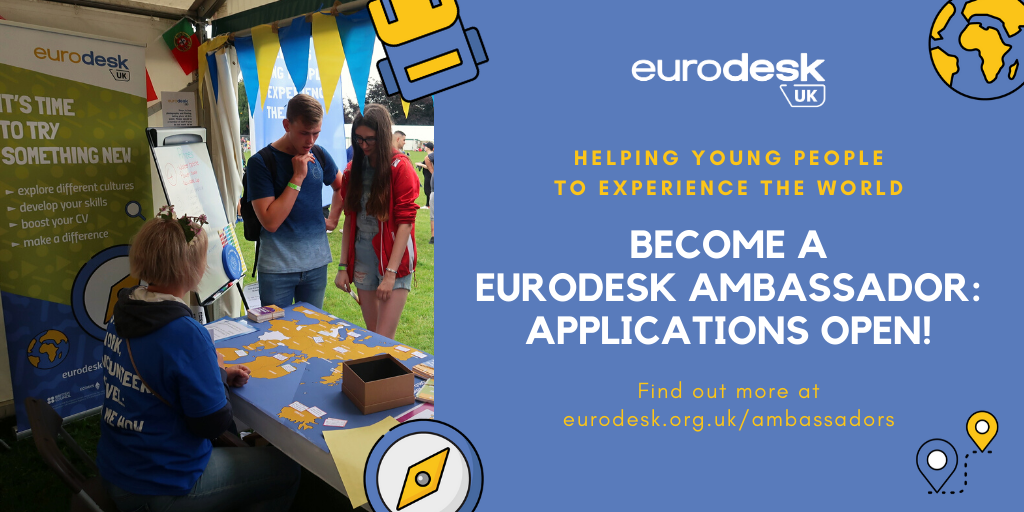 Eurodesk UK have launched a Call to join them in promoting international opportunities to young people.
They want to hear from individuals with experience in the youth sector, who are passionate about working, studying or volunteering abroad, to sign up as a Eurodesk UK Ambassador.
The Eurodesk network covers 36 countries and more than 1100 information points, so it is a great way to build links. Other benefits include promotion on the website and social media; invitation to seminars and training; online support; and supplies of promotional materials.
To apply, there is a short form to complete, and the deadline is 6 April 2020.
Find out more at https://www.eurodesk.org.uk/ambassadors