Youth Work Excellence Awards
Tomorrow the Youth Work Excellence Awards take place in Swansea at the Brangwyn hall.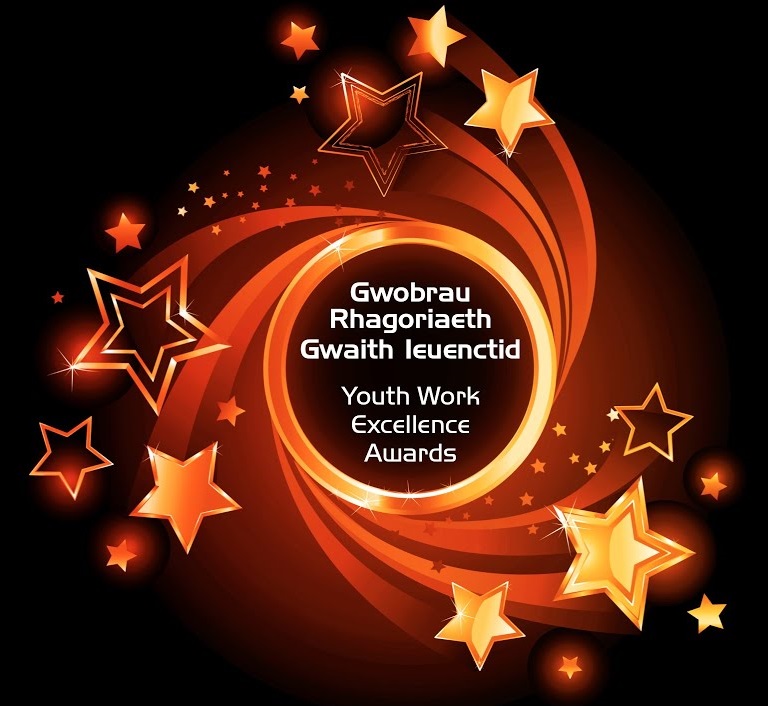 Here you can find a programme for the evening and more detailed information on all the finalists shortlisted this year;
YOUTH WORK EXCELLENCE AWARDS 2022
Keep an eye on our twitter account today and tomorrow, CWVYS will be sharing a link to the livestream of the Awards so you can follow the celebrations from home!
Here you can find the full list of finalists for this year's Awards;
Andrew Owen, Ieuenctid Gwynedd Youth  Andrew Owen – Gweithiwr Ieuenctid Youth Worker | Facebook
Carly Powell, Caerphilly Youth Services Caerphilly – Caerphilly County Borough
Cynhadledd #FelMerch, Urdd Gobaith Cymru #FelMerch| Urdd Gobaith Cymru
David Stallard, Mixtup Mixtup | Swansea | Facebook
David Williams, Torfaen Youth Service David Williams – What does youth work look like in Wales? (ewc.wales)
Gwyl Llesiant / Wellbeing Festival, Ieuenctid Gwynedd Youth www.gwynedd.llyw.cymru/en/Residents/Health-and-social-care/Hwb-teuluoedd/Youth.aspx
Hannah Lewis, The Hwb, Torfaen www.connecttorfaen.org.uk/profile/TheHwb
Heulwen O'Callaghan, Prosiect Arweinyddiaeth Iau, Carmarthenshire Youth Support Service
Inspire Youth Work in Hospital Inspire (ewc.wales)
Karen and Jake Henry, Vibe Youth CIC About vibe youth – Vibe Youth
Kieran Saunders, CCYP www.facebook.com/cwmbrancentreforyoungpeople/
Lela Patterson, Swansea MAD www.swanseamad.com
Linda Brackenbury, Boys' and Girls' Clubs of Wales https://www.bgc.wales/
Mahieddine Dib, EYST www.eyst.org.uk
Mick Holt, Flintshire Integrated Youth Provision www.flintshire.gov.uk/en/Resident/Flintshire-Integrated-Youth-Provision/Home.aspx
Mindscape Project, Tanyard Youth www.tanyardyouthproject.co.uk
Nick Corrigan, Media Academy Cymru www.mediaacademycymru.wales
Ruth Letten, CONNECT, Adoption UK www.adoptionuk.org/FAQs/ruth-letten
Sarah McCreadie, Cardiff Youth Service www.cardiffyouthservices.wales
STAND NW Youth Zone STAND North Wales – Stronger Together for Additional Needs and Disabilities (standnw.org)
Stuart Parkinson, Deaf Hub Wales Cardiff Deaf Cool Youth Club | Cardiff Deaf Centre (deafhub.wales)
Yarn Trail, Blaenau Gwent Youth Services www.taicalon.org/bedwellty-wellbeing-yarn-trail/
Young Creators 'Nowhere to Go' project, Conwy Youth Service  Oak Tree Project – Young ~ Conwy ~ Ifanc (wordpress.com)
Best of luck to everyone for tomorrow!