Harmful Sexual Behaviours Traffic Light Tool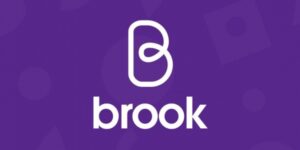 COVID-19 has had a huge financial impact on organisations and I thought it would be a nice idea to offer our Sexual Behaviours Traffic Light Tool at a reduced rate to all CWVYS Members to try and give back in a small way. Instead of £80 per person, for this one time offer, we will be offering it at £50 per person.
Endorsed by Gwynedd County Borough Council and Caerphilly Youth Service, Brooks'  has become our most popular professional training across Wales with NSPCC Cymru, Pembs Action for Children, and Platfform among organisations who have recently completed the training.
The training helps professionals to identify, understand and respond to harmful/healthy sexual behaviours in children and young people – it DOES NOT replace your organisational safeguarding procedures but it enhances them and upskills participants to effectively use the Traffic Light Tool. By the end of the training participants will be able to:
Identify behaviour and establish if sexual behaviour is typical or developmentally appropriate, problematic or harmful.
Understand what that behaviour is communicating and why the child or young person may be exhibiting the behaviour.
Respond – the type of response will depend on what's motivating the behaviour, what the behaviour is communicating and the severity of the behaviour.

"This training has given me a greater understanding of the subject and subsequently allowed me to distinguish between healthy and harmful sexual behaviours in young people. This improved understanding means that I am now better able to support my young people by knowing when I need to signpost to appropriate agencies and when to safeguard." – Deb, Senior Youth and Family Worker in Caerphilly.
The training comes with CPD certification and exclusive access to the digital Traffic Light Tool resources.
Date: Tuesday 13th July 2021
Time: 9:30 – 13:00
Cost: £50 per person
BOOK YOUR PLACE HERE: https://www.eventbrite.co.uk/e/sexual-behaviours-traffic-light-tool-wales-in-partnership-with-cwvys-tickets-156713100101
We are able to offer this training for organisations who wish to train up more than 1 person, and we also offer a license system too. Don't hesitate to get in touch (Kelly.harris@brook.org.uk) for more information and costs.