Taith Pathway 1 success and events
Today, the Taith team announced the outcomes of the first round of Pathway 1 programme funding, which opened in March 2022 and closed to applications in May 2022.
By now all successful applicants have been notified and some have even began their projects.
We were thrilled to see so many successful applicants from the Youth sector and hope that as the programme continues, the success grows. These international learning experiences for young people in Wales are so important and we hope they will enrich youth workers and young people alike.
You can find a press release here and for more information it is worth following them on social media:
https://www.linkedin.com/company/taithwales
https://twitter.com/TaithWales
https://www.facebook.com/Taith-101485822453103
https://www.youtube.com/channel/UC7P1JDk8WMOnBOok3qeFxFg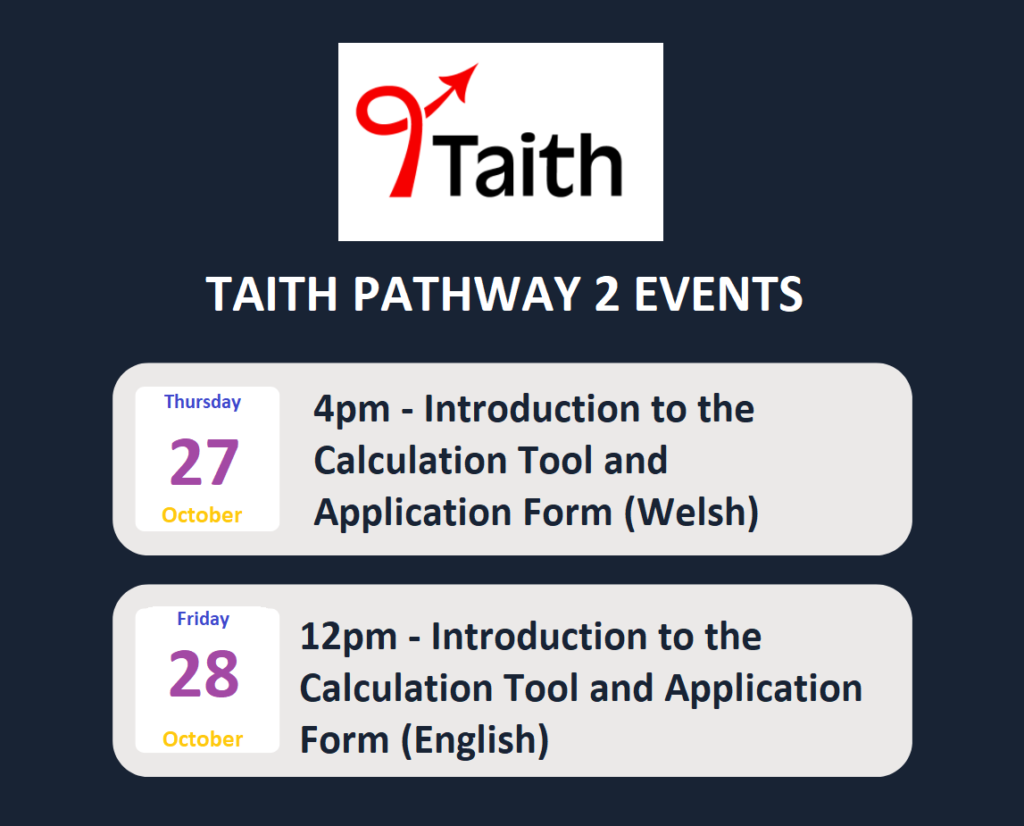 A final reminder that tomorrow and Friday you can join the Taith team in their webinars on Pathway 2:
4 pm Thursday the 27th of October (in Welsh)
12pm Friday the 28th of October (in English)
https://www.taith.wales/event/pathway-2-calculation-tool-and-application-form/
If you would like to submit questions and queries to the hosts beforehand, you can do so via: enquiries@taith.wales