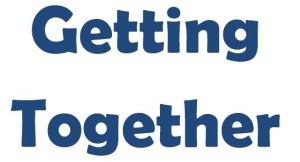 A Consortium of 10 CWVYS members working together to build stronger communities through a programme of youth led community activity delivered through truly collaborative working.
Consortium members
ScoutsWales
SYDIC – Senghenydd Youth Drop In Centre
Dr M'z – Carmarthen Youth project
Boys and Girls Clubs of Wales
ProMo-Cymru
CCYP – Cwmbran Centre for Young People
Shelter Cymru
Wales & West Housing
Theatr Fforwm
Ethnic Youth Support Team
The project brings together approximately 40 young people into 4 partnership project teams who are working together to develop
A community engagement event in their local area
A series of themed activities which will engage members of the local community or otherwise develop good community relationships
The project teams are being supported by specialist organisations in training, development, event management and evaluation.
Project Overview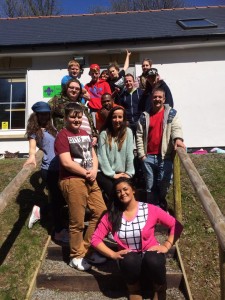 Youth worker youth work training: 4 units from 'A Stepping Stone to Youth Work', the CWVYS induction programme. This will be accredited by Agored at level 2, via the YMCA Wales Community College. One young person from each of the groups will also attend these sessions to equip them to perform an ambassador role
Training for youth participants: Skill building workshops will be provided by sector specialist. Needs identified for successful completion of the project are Project management; What is community; Diversity and equality. The identified project youth leader from each organisation will also attend these sessions
A youth steering panel: will be established in the early stages of the project, participants will be identified by the Project Youth Worker. The panel will be involved in all decision making, and also encouraged to participate in the Youth Worker briefing and training days, to enhance project understanding and develop confidence
A community engagement event: A one off event to invite members and/or key stakeholders of the community to engage with the young people
A series of themed activities: Which will engage members of the local community or otherwise develop good community relationships. The theme and activities are to be identified by the young people, could be an environmental project, a film/photography project, a dog show whatever meets the needs of the community.
South Wales Police and Crime Commissioner Police Youth Volunteers Scheme:
In April 2023, CWVYS were successfully contracted by South Wales Police to lead a new programme commissioned by the Police and Crime Commissioner Alun Michael.
CWVYS will provide strategic management and programme delivery will commence in September in partnership with Boys and Girls Clubs of Wales, Cardiff Metropolitan University and University of Wales, Trinity St David.
The scheme will work via multiple hubs across the South Wales Police region with 14 to 17 year olds and attract and engage a significant number and range of vulnerable young people.
The aim is to encourage the spirit of adventure and good citizenship by participating in local volunteering, undertaking meaningful and challenging social action projects, to divert individuals from criminality by creating a support network and helping them to live safer, healthier lives all while supporting community policing. It's an excellent opportunity in developing their leadership and communication skills, to provide a platform that builds character, trust and confidence where young voices are heard, and inspires others to take positive action.
To find out more, email amanda@cwvys.org.uk.
Royal Society of Blind Children – Access Unlimited Capacity Building:
The Royal Society of Blind Children (RSBC) are working across Wales in partnership with the Council for Wales of Voluntary Youth Services (CWVYS), The Welsh Council of the Blind, North Wales Society for the Blind, Vision Support and Boys and Girls Clubs of Wales. Access Unlimited is funded by the National Lottery Community Fund.
This offer will promote equality, inclusion and diversity, both in terms of access to youth work services in Wales, and in relation to the role that youth work services can play in proactively challenging discriminatory attitudes and behaviours within society.
This is a free interactive, online, three-hour training course, where you will gain the knowledge and confidence to be able to include blind and partially sighted children and young people into your provision. This course is for youth workers, volunteers, a young person or anyone delivering services for children and young people. Accredited by Agored Cymru, with support from Adult Learning Wales you can also register to gain an accreditation in Adapting Sessions to Include Young People with a Vision Impairment (Entry Level 3 or Level 1 = 1 credit).
For more information, email amanda@cwvys.org.uk.
The project runs from February 2014 to January 2015 funded by Paul Hamlyn Foundation