NYAS PARENT ADVOCATE VACANCY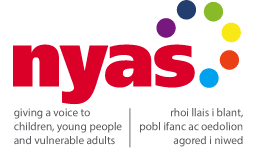 Self Employed Parent Advocate
Location: Caerphilly and Cardiff
Salary: £15.00 per hour
Closing Date: Friday 28 June 2019
NYAS is a leading children's charity providing advocacy services for children and young people from 0-25.
NYAS are seeking to recruit advocates to provide independent and confidential advocacy to parent with children under the age of 25yrs.
You must have a recognised professional qualification and have significant experience of significant direct work in a related setting.
NYAS is an equal opportunities employer
For further information on this post please go to: NYAS VACANCY