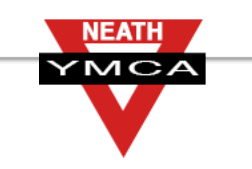 YMCA Neath, established in 1875,is a non profit making charitable association serving the people of the Neath North Ward and surrounding areas.
The ground floor of the building comprises of a I.T lounge, meeting room, 2 activity rooms, 2 music rooms and a large refurbished multipurpose community hall which is used for sporting and physical activities as well as social community use.
There are showers, including adapted showers for people with mobility problems, and changing rooms. A fully functioning kitchen is also available for hire.
The first floor of the building currently hosts an ICT suite, classroom, martial arts dojo and a health and fitness centre that offers a wide range of sporting equipment.
There is a garden area at the back of the building and a car park for use by its members and users.