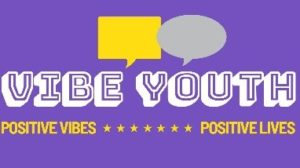 In 2017 Jake Henry & Karen Carswell established Vibe Youth as a meaningful and relevant source of support and personal development for young people; particularly those considered as hard to reach, challenging, suffer with low confidence and self-esteem issues.
From our own life experiences, we fundamentally understand the impact a difficult upbringing can have on later life choices as an adolescent. However, our own personal journeys have shown how a life can be transformed through developing an understanding of self and making a conscious commitment to value oneself and pursue more positive and self-affirming choices.
What we set out to do is use our innate understanding of what it feels like to be labelled and reach out to young people. We want to share our journey and experiences with young people to encourage young people to support one another and help them open up about difficult events they may have experienced.
Vibe Youth's aim is to guide young people in understanding the reasons behind behaviour by exploring the emotional connection due to trauma -based experiences. We want to empower young people to take back control and enable more positive life choices.
STREET VIBES #Understanding gangs and youth violence
In 2009 Jake Henry was arrested for firearm possession with intent and sentenced to 10 years imprisonment. Prior to his arrest Jake led a life of crime and was gang affiliated for almost a decade.
STREET VIBES offers professionals a honest, raw insight into gang culture, we look at factors which influenced Jake to become a gang member, why young people now find it almost fashionable to be gang affiliated and as professionals what can be done to deter young people from a life of crime.
Training content will consist of the following:
• Jakes Story
• Definition of a gang
• Pyramid of risk
• Transatlantic imitation
• The rise of youth violence
• Street gang structure
• County lines
• Gang affected girls
• Push and pull factors
• Signs and indicators of gang involvement
Learning outcomes
• Background to gangs and serious youth violence
• Why are young people involved?
• Girls, gangs and female exploitation
• Understanding partnership roles and the importance of Early intervention
• Understand the role of safeguarding in protecting young people affected by gangs, knife crime and or youth violence
A full days training is offered to CWYVS members at a reduced cost of £65.00 per participant. Maximum participants 15.