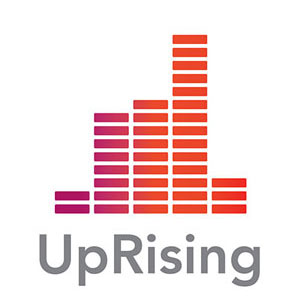 UpRising is a national youth leadership development organisation. We are recognised at Government-level as a pioneering charity championing the critical issues surrounding diversity, social mobility and equality.
Our important work provides routes to leadership and employment for 16-25 year olds who have talent, but lack opportunity. The mission is to break the cycle of unrepresentative power in the UK, by developing new, community-minded and socially-conscious leaders; so that our future decision-makers truly represent our diverse communities.
We want to change the face of power in this country – quite literally.
The UpRising Leadership Programme is a nine month, part time programme that consist of a wide range of sessions and workshops through which participants are able to engage and learn from business, third sector and political leaders and decision makers. Having developed knowledge, skills and networks, the second half of the programme sees UpRisers work in teams of like-minded young people to develop and then deliver a Social Action Campaign to tackle a social issue they're passionate about, acquiring real skills and experience of project management, budget management, media, communications and people management.

Details of training we offer:
• Leadership Programme
o 9 month part time programme gauged around building skills, knowledge, networks and confidence with sessions covering: Networking & Building Relationships; Personal Branding; Local Strategic Challenges; Media Training; Campaigning; Leading Teams
• Environmental Leadership Programme
o 9 month part time programme gauged around the environmental sector and building skills, knowledge, networks and confidence with sessions covering: Networking & Building Relationships; Personal Branding; Local Strategic Challenges; Media Training; Campaigning; Leading Teams