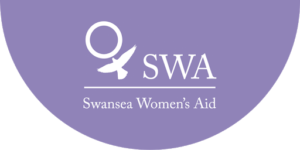 Swansea Women's Aid is a women-only organisation which supports women, with or without children, who are affected by domestic abuse.
Swansea Women's Aid workers have specialist knowledge on issues related to domestic abuse and how it can affect the lives of women and children.
Children & Young People's Service (CHYPS)
CHYPS supports young people aged 5-24 who have experienced domestic abuse. Children and young people may have been affected by domestic abuse if they have been or are:
· Witnessing domestic abuse at home
· In an abusive relationship with a girlfriend or boyfriend
· Caught up in violence/arguments at home
· Being physically, emotionally, psychologically or sexually abused by the abuser
· A victim of honour based violence
· Subjected to forced marriage
· Fleeing for their safety/ living in Refuge
The support provides young people with the opportunity to explore their experiences of domestic abuse and learn about its impact, providing them with skills to examine how it affects their beliefs, values and behaviour now. We recognise that each child and young person's experience of domestic abuse is different and aim to help them make sense of what has happened to them, by providing practical and emotional support to help them recover. We adopt a child and young person led approach and support children and young people with the issues that matter most to them, allowing them to talk in confidence about how they are feeling. We promote healthy relationships and raise awareness of domestic abuse and support children and young people to keep themselves safe.
Services include:
1:1 Support
A safe place to talk about experiences
S.T.A.R Group work
Healthy Relationships workshops
Parenting workshops
The CHAT project
CHAT (Changing Attitudes Together) Project supports young people aged 9-18 who have been affected by domestic abuse and may use unhealthy behaviours in their relationships with family members, carers or towards their partners.
We help young people to identify unhealthy behaviours and find alternative ways of interacting in their close relationships.
The type of support offered may include:
1-2-1 Support
Group work
Participation workshops
Activities
The CHAT project works to promote healthy behaviours and prevent domestic abuse in future relationships by using healthier coping strategies.
Forest School Project
Forest School Project is run in partnership with Forest School Swansea Neath Port Talbot. It offers 10 weekly group sessions in an outdoor setting, including activities such as lighting a fire, building a shelter and making woodland craft items. It is more suitable for those young people who find it difficult to engage with support in a more formal setting and where it is identified that the young person would benefit from improving their social skills, confidence levels, self-esteem and emotional wellbeing.