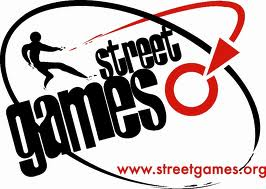 StreetGames is a national charity which takes sport to the doorstep of disadvantaged communities. Our way of working is known as Doorstep Sport. StreetGames advocates that sport can be an instrument of social change in disadvantaged communities. The charity wants to see more disadvantaged young people taking part in sport. StreetGames helps disadvantaged young people to become the best they can be through taking part in and leading sports initiatives.
StreetGames values partnerships which draw on all parties' strengths and expertise. The charity shares good ideas and resources across the sport and youth sector. We seek to strengthen the sporting infrastructure of the UK and will work towards this goal until true equity is achieved. Doorstep Sport is a constantly evolving style of community engagement, youth empowerment and sports delivery – there is still much to learn and techniques to be tested. Therefore, the charity is flexible to new situations and challenges.
StreetGames challenges the barriers which prevent underrepresented groups living in disadvantaged areas from taking part in sport. These groups include women and girls, black and minority ethnic communities and people with disabilities.