STEPHENS & GEORGE CENTENARY CHARITABLE TRUST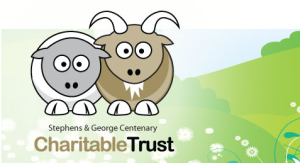 At Stephens & George Centenary Charitable Trust our aim is simple; to raise literacy standards. To achieve this we will provide training, academic support, bursary awards and internships in the field of literacy, publishing and printing.
OUR VISION
We are aiming for a future in which:
Individuals who have traditionally not been
a part of the mainstream writing world are actively engaged in literature
Where fewer young people fail their educational key stage standards in English.
The community is actively engaged via innovative volunteering programmes to enhance and raise literacy levels.
OUR MISSION
We know that communities which face literacy problems contain people that
create solutions.