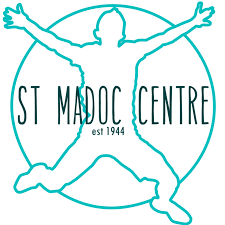 The St Madoc Centre, an 80 bed bunkhouse set in Britain's first 'Area of Outstanding Natural Beauty'.
With over 65 years of experience with church, school and youth groups, the St Madoc Centre can easily cater for the needs of most groups. Plan and deliver you own activities, or, if you wish, our trained staff can do so for you.
Over the years a huge variety of age ranges and types of groups have stayed with us. Our en-suite dormitory style accommodation can comfortably sleep over 80 guests. We are open all year round, so whenever your organisation needs a team building getaway, or a relaxing break, the St Madoc Centre can accommodate you.