LLANHARAN COMMUNITY DEVELOPMENT PROJECT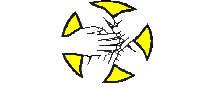 Llanharan Community Development Project
Manages a community centre and delivers a range of services including childcare, learning and cafe.
We aim to offer and provide youth services and facilities to young people aged 11-25. For recreational, educational, social and training. Community facility to all ages including adult learning.
We offer a range of community courses from Computers for beginners to advanced level, Welsh. Creche facilities. We hold a housing surgery one morning per week run by the local Authority Housing Counsellors. The young people have a Youth Committee that meet once a month.