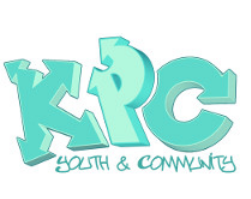 KPC Youth & Community is a grass roots charity based in Pyle, but working across Bridgend County. The charity was set up over 20 years ago to initially support young people to give alternatives to anti-social behaviour, substance misuse etc.
The charity continues to provide a range of diversionary activities, advice/info and support to young people to give them better opportunities in life. In addition the charity now works with the adult community – particularly those who are unemployed to help them towards gaining skills for employability. The charity also provides other well-being support for adults and children such as Rebound, Messy Play and After School Club. ARC provide a well-being support session two afternoons per month for adults experiencing mental health issues. KPC works within local schools to provide alternative curriculum delivery.
Training offered:
The centre offers a range of accredited and CPD training under it's employability programmes such as:
INTERVIEW SKILLS
HEALTH & SAFETY IN A WORK ENVIRONMENT
CUSTOMER SERVICE SKILLS
INTRO TO FIRST AID
H & S IN CONSTRUCTION
ANGER MANAGEMENT & EMOTIONAL WELL BEING
PERSONAL CONFIDENCE
RISKY BEHAVIOURS
In addition the centre offers a range of on-line training including Food Hygiene, Safeguarding in Health & Social Care, Manual Handling and more.
KPC also provides support for adults with literacy/numeracy needs and basic IT skills.
Other facilities available:
KPC offers a range of rooms/spaces for rental to other organisations/for meetings etc. Also there is a fully equipped IT room available for rental for up to 10. Buffet/catering can also be provided