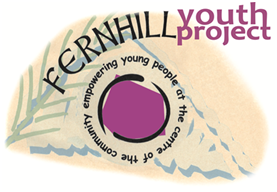 Fernhill Youth Project started by the young people of Fernhill, the project provides a safe, warm place where young people can socialise, have fun, try new activities, learn new skills, help create trust and respect for each other and their community. As a peer led youth project we offer a variety of opportunities enabling young people to grow in confidence, increase in self-esteem helping them to feel valued and motivated. Young people are able to participate in practical and physical activities that they would not be able to experience otherwise.
The project is open 5 days a week and 4 evenings from 10.00 am.
We are open in the day supporting young people with computer access, employability skills, job search, cv writing, homework, college work, volunteering, work placement/experience, Agored Cymru qualifications, personal support and any other advice, guidance and signposting required.
We manage a 20' x 60' Polytunnel where young people have the opportunity to learn horticulture skills in growing fruit, flowers and vegetables from seed then selling to the local community at low cost.
Young people are able to participate in various activities including cooking, computers, Xbox, Wii, games, arts and crafts, hair, beauty, outdoor sports, activity trips and residentials.