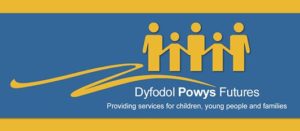 At Dyfodol Powys Futures
we work with children, young people and their families in Powys to improve our lives together.
We are full of hope and enthusiasm about all our futures and we are committed to supporting our children, young people and families to achieve what they wish.
Our current services include Out-reach Youth Work; and a programme of Touch Trust sessions.