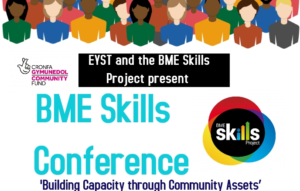 CWVYS members Ethnic Minorities and Youth Support Team have two fantastic events coming up soon!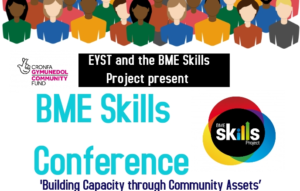 On Wednesday the 27th of November join them at the Pierhead building for the BME Skills Project 1 day conference: 'Building Capacity through Community Assets'.
The BME Skills Project is a unique collaboration between four organisations, EYST, C3SC (Cardiff) SCVS (Swansea) and AVOW (Wrexham). The project aims to support BME community groups through the support of skilled volunteer mentors from within and beyond the BME community.
This conference will showcase the success of the project and examine how all sectors can support BME Community Groups to reflect, learn and grow.
Don't miss your chance to be part of this important conversation with third sector support providers and funders in Wales. To book a space on the conference please see the link below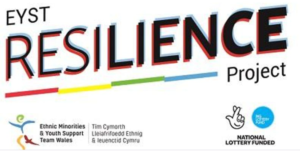 The following day, Thursday the 28th of November, join the team for a 3 year programme review of the 'Resilience Project' and look to the future.
EYST Wales' Resilience Project started in 2017 to address three key areas, radicalisation, far-right extremism and childhood sexual exploitation (CSE).
The aim of the project is to better enable young people age 11-24yrs to challenge extreme ideologies and identify risks to themselves and others. This conference will provide an opportunity to look at the programmes activities and identify lessons learned and future concerns.
Professionals, practitioners and volunteers from the public and community/charity sectors are welcome to attend and share experience and ideas.
It takes place between 9am and 1pm at the Temple of Peace in Cardiff, to book follow the link here: https://www.eventbrite.com/e/resilience-conference-changing-what-matters-tickets-78470717027