Regularly updated funding information is provided to members of CWVYS via the CWVYS FYI Newsletter.
An example of the newsletter can be found here.
WCVA grant schemes – WCVA Administers grant schemes and information can be found on their website or contact: WCVA helpline 0870 607 1666 or email: help@wcva.org.uk
Erasmus+ offers a range of opportunities for UK organisations involved in education, training, youth and sport activities to access EU funding
Comic Relief grant making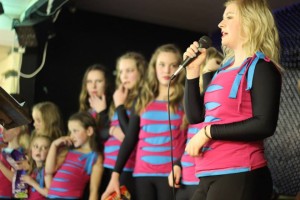 Our aim is to bring about real and lasting change by tackling the root causes of poverty and social injustice.
So, to drive this change, we award grants to incredible projects on the ground that work to give people a leg up, not a hand out. We are committed to ensuring all the money we are responsible for is genuinely making as big a difference as it possibly can.
That's why we monitor and evaluate the difference our funding is making and every few years, we review our grant-making strategy and adapt it, to ensure we're flexible and responsive to the changing world around us.
Children in Need grant making
The main grants programme is open to charities and not-for-profit organisations applying for grants over £10,000 per year for up to three years. If you are looking for any amount up to £10,000 for one year, see Small Grants.
We give grants for children and young people of 18 years and under experiencing disadvantage through:
Illness, distress, abuse or neglect
Any kind of disability
Behavioural or psychological difficulties
Living in poverty or situations of deprivation
We fund organisations working to combat this disadvantage and to make a real difference to children and young people's lives.
The Big Lottery Fund
We give grants from £300 to over £500,000 to organisations ranging from small local groups to major national charities
Paul Hamlyn Foundation is an independent grant-making organisation.
Our mission is to help people to realise their potential and enjoy a better quality of life, now and in the future.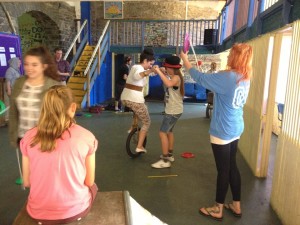 Garfield Weston Foundation
We continue to support a broad range of organisations that are united in their ambition to give young people the best chances in life from scouts, youth clubs and sports clubs to mentoring schemes.
The Esmée Fairbairn Foundation aims to improve the quality of life throughout the UK.
Sectors and strands of funding include Arts, education and learning, environment, social change, food.
Sell2Wales – The portal for Welsh government tendering opportunities
Welsh Government NVYO Grant scheme – The aim of this scheme is to assist national voluntary youth organisations, which facilitate youth services for young people in Wales, to increase the extent and quality of opportunities for non-formal learning for all 11 to 25 year olds in Wales
Local Authority Grants – Funding for youth work and training may be available from local authorities. A list of Principle Youth Officers can be found here – Link to PYO list
The Charity Commission – You are able to find funders via The Charity Commission database. By using the advanced 'Find a Charity' search function, you are able to select 'Makes Grants' from the 'How the Charity operates'
Guidestar – A searchable database of Charities in England and Wales, allowing an option to select 'Grantmakers'
The Association of Charitable Foundations – A non-searchable list of grant making Trusts and Foundations can be found from their 'Seeking funding' page