Tech Thursdays: Improve your Digital Skills (Free)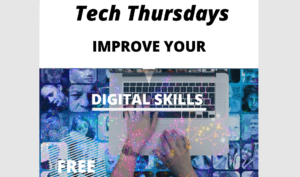 Swansea Music, Art and Digital (Swansea MAD) is an established media, technology and training social enterprise established in 2008 and fully operational since 2010.
Swansea MAD have a dedicated Digital Skills drop in session every Thursday for people to drop in and have their Tech questions answered and where appropriate receive training.
This takes place at our space at 216 High St Swansea.
Swansea MAD, are also offering the chance for organisations to receive a free consultation and ideation sessions.
They will be able to discuss with experts, how technology and digital technology can help their organisation develop solutions and create better service delivery.
Topics can include anything from: Data analysis; Artificial Intelligence; Chatbots; Web development; Video production; Podcasts, to working with Digital music production; 3D Printing and Cloud computing. These sessions, can be hosted at their premises or ours in Swansea.
This offer will last until the end of this year 2020