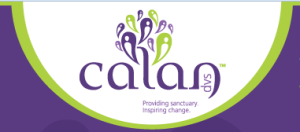 Calan provides a range of immediate and long term support options for individuals and families experiencing domestic violence and abuse.
Calan DVS have highly trained staff available 24 hours a day to offer partner agencies support and advice relating to domestic abuse issues affecting their service users.
Whether it's asking simple questions, in-depth queries or focussing on specific solutions, as the experts in our field we are here to help with understanding the impact domestic abuse has on your client and their behaviour.
Our training packages can be tailored to suit your requirements and specific needs around domestic abuse and sexual violence.
Our training packages include:
• Domestic abuse awareness and its affects
• Support services that we offer
• Preventative work for young people
• Child protection
• Recognising signs of and understanding domestic abuse
• Staff inductions, annual refreshers and regular update programs